(Take me out tonight Where there's music...
hey, BOCHICHA!!
NEVER GO to a swingers party....
WARNING!!!! ever get invited to a "swingers party"…..SAY HELL NO! the other day this guy chris i know from BK had been invited to a "swingers party" he said it would be pretty crazy so i asked my roommate Neeki if shed want to go. we were both down, seemed to be pretty kool… so we get prettied up and meet chris downtown. he takes us to the apt and says...
A FRESH START.
havent had time to keep up with the writing… moved to NYC this October… going well so far. i like the change in environment, i feel like even when theres nothing to do just a simple stroll outside makes you feel like youve done something with your time. craigslist searching is a pain in the ass,  i feel like once you get started on a craigslist search you just sit there for hours...
case of insomnia
cant sleep. no matter how hard i try. feeling kind of nauseous right now :( in NYC, tomorrow should be fun :) i probably wont sleep tonight and it is annoying me. got stuck in jamaica trainstation for 3 hours today because of the rain storm, all the trees blew down onto the tracks. what a boring wait. got my hair cut today, i love haircuts, even when they arent a drastic change in...
happy blot
feeling happy today. have a nice weekend planned ahead of me, no work or stress until monday. looking forward to it! schools going well so far, suprisingly. listening to ratatat, feeling good, going to Montauk tomorrow hopefully…
"the sky is never completely clear"
Sleepyhead by Passion Pit
Loud Pipes by Ratatat
summers gone...
just took a beautiful nap, been a while since my last post… now summers gone, and times are changing. leaves shall be turning once again, and the air is crisp. i miss this time of year. life is calm on my end now a days, i have most things sorted out. started school at suffolk last week, not so fun. had a great time in NYC last weekend :), will post a few pictures to <VIEW>. ...
NYC
took the train to penn station last night, taxi to upper east side. went to visit my friend Ally at this girl Tigas apartment. usually go there once a week or two. creepiest cab driver ever. some old cracked out spanish guy with long frizzy gray hair in a pony tail, looked like gray cotton candy. kept asking me personal questions and took longest possible route to 93 street. gross. got to my...
Electric Daisy Carnival 2010 →
met this random guy on the train home from penn station last night who told me about this Electric Daisy Carnival he was going to in two weeks and told me i should Google it. well, i did, AND IM SO JEALOUS IM NOT GOING!!!!
"Forgiveness is the fragrance that the violet sheds on the heel that has crushed..."
– ~Mark Twain
needing a nap...
Woke up so early this morning, i need a nap.  Four Food Studio last night with Frank was exciting. The food was excellent!! We ordered off the new Summer Menu; Summer Salad (with fresh Basil, Watermelon, and Heirloom Tomatoes) Crispy Calamari (with Mango and Spicy Chile Sauce) Seared Scallops (with Buttered Baby Clams) Grilled Salmon (with Israeli Couscous and Cauliflower) Vanilla Bean...
"No day is so bad it can't be fixed with a nap."
– ~Carrie Snow
FAJITAS!!!
so exhausted.  for some reason work today went brutally slow. 2-7. ugh.  made fajitas and tacos for the boys at Ricans.  now i need a beer or two.  talked to my dad for the first time in months today, now that im on track im allowed my child support back, which means i can afford my car insurance, which means, i can drive my car!!!!! so excited!!!! its finally fixed too. except for the side...
lately...
12 days since i stopped smoking, going well so far. went to the city with Frank on friday night, to visit Ally for her birthday. it was fun, i like getting off LI sometimes, its necessary. i want my own apartment, i need to get away somehow with no restrictions. i went to the driving range today, discovered im terrible at golf. a strange occurrance happened as well, don't you love when...
fuckyeahcurrensy: sole man - Curren$y....
COME TOGETHER.
shits finally starting to come together. courts over. senior year is almost over. i just cant wait until i dont have to worry about a million different problems all at once. my favorite boys are back in town and its time to get summer started. BEACH!!!!!!!!!!!!!!!!!!!!!!!!!!!!!!!!!!!!! already started to get my tan on, beach season has officially begun. looking to find a camping ground...
title and registration: dcfc. 
SUPER-AVACADOS →
Daily Show with Jon Stewart: the TopHat (i love... →
if the "TOP HAT" doesnt work were going to try the,  "HOT TAP"!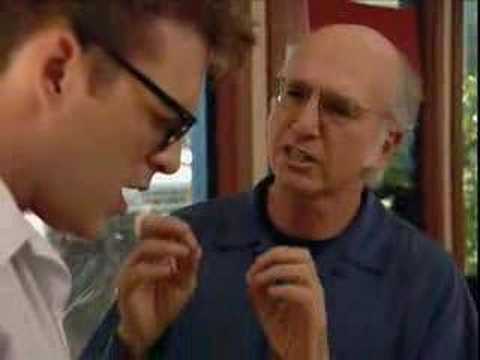 "It rubs the lotion on its skin or else it gets the hose again."
– (Ted Levine, The Silence of the Lambs)
JADE&ALEXANDER
Him: Jade
Her: Alexander
Him: Do you remember that day you fell outta my window?
Her: I sure do, you came jumping out after me.
Him: Well, you fell on the concrete, nearly broke your ass, you were bleeding all over the place and I rushed you out to the hospital, you remember that?
Her: Yes I do.
Him: Well there's something I never told you about that night.
Her: What didn't you tell me?
Him: While you were sitting in the backseat smoking a cigarette you thought was gonna be your last, I was falling deep, deeply in love with you, and I never told you til just now.
;(
and life goes on...
starting may 26 ill have to be a good girl for a year.  kinda messed up. not ready.  all i want to do is have some summer fun, and now my summers not even begun and its already stalled.  GOING TO BE A LONG, AGITATED, SOBER YEAR! wish me luck. 
Hidden Park Gems: Lake Clark National Park, Alaska →
These parks are beautiful, i want to take a trip to Alaska and visit them before we destroy them too!!
NEW TATTOO???
i really feel like getting another tattoo. im thinking the Virgin Mary on my right wrist. Color ink this time. IM TRYING TO LOOK FOR GOOD PICTURES OF MARY BUT THEY ALL SUCK!!!!!! i cant wait :)
yesterday, all my troubles seemed so far...
twitterpage. →
"The most loving parents and relatives commit murder with smiles on their faces...."
– Jim Morrison
song always reminds me of men in tropical print...
HAVE YOU SEEN: my memory?
So, today was fun? I think? start the day off right with a Z. Dropped off some belated work then headed to the beach to relax with my 35mm around 12:00pm.  Feel a little tired so rest my eyes for a quick minute. Open my eyes, look at the clock, and it reads 6:03pm. WTF!?!?!?! My whole day was wasted in a coma. I wish I at least walked the ten feet to the sand before i passed out so i...